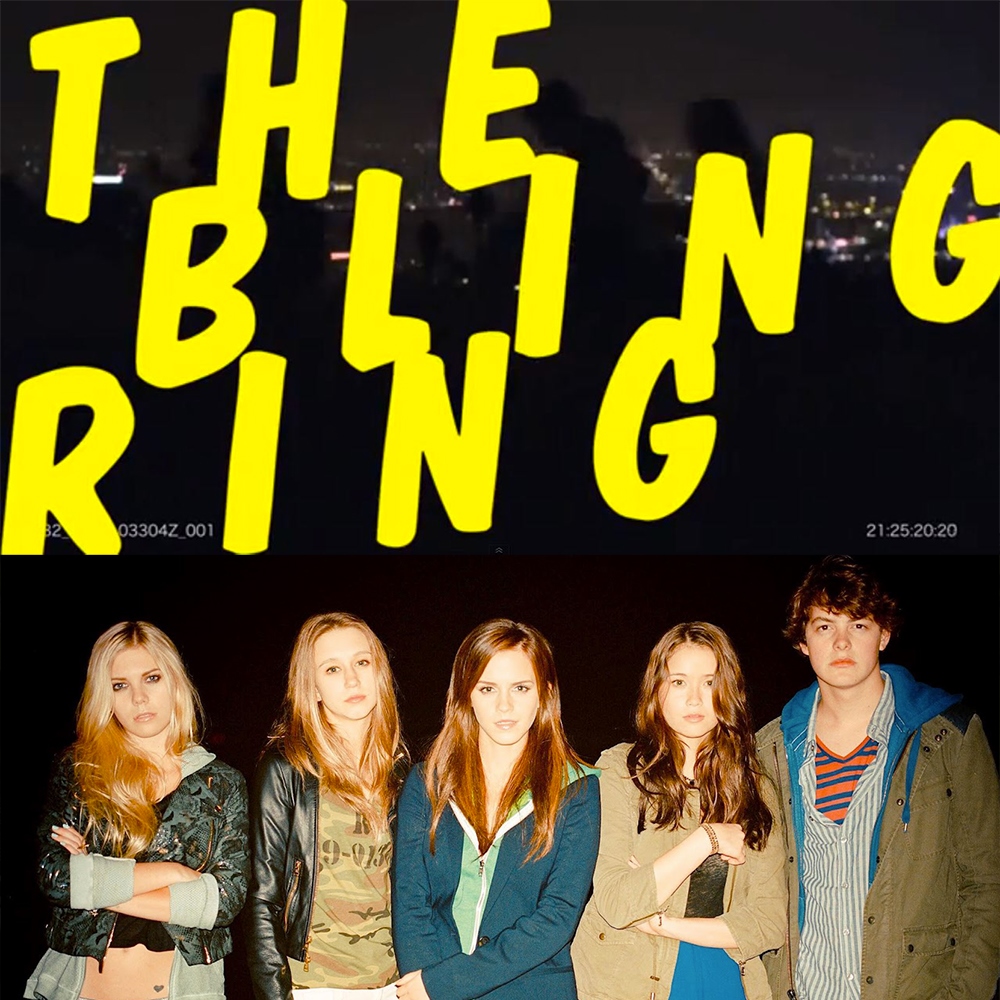 It's amazing how close The Bling Ring is to its source material. The article, originally published in Vanity Fair and entitled "The Suspects Wore Louboutins," does not judge the story's subjects, a group of fame-obsessed teens who broke into celebrity homes and stole millions of dollars worth of goods. As any successful piece of hard journalism does, it leaves the readers to make their own decisions.
Sofia Coppola's The Bling Ring takes on a similarly journalistic approach, mimicking exact lines and moments from the article down to outfits from the article's pictures. In between these moments of accuracy are long montages of drug use, loud music, and thievery. You wouldn't think that watching gorgeous teens break the law would get boring, but it does.
It is hard to know what to think throughout the entirety of The Bling Ring. Are we not supposed to get excited about seeing Paris Hilton's real closet? At the end, as Marc faces his time in prison, I thought I understood that the film was showing us the price of celebrity obsession. But this was not the end. The Bling Ring ends with Emma Watson's Nicki on a talk show, having just faced a short span in prison, cool as a cucumber and promoting her website.
Clearly, Coppola and Nancy Jo Sales, the author of the Vanity Fair article, have opinions about the real 'Bling Ring.' Sales said in a Q&A about her article that, "I think, like all stories that capture this much attention, there's something very evocative of American culture. A friend of mine said, 'This case implicates us all.'" As an investigative journalist, Sales doesn't express these views in her article, but leaves the reader to come to their own conclusions. Films are typically more editorial, but Coppola has chosen to present only the facts. The result is voyeuristic and stunning, but it's hard to feel any investment in these characters or their story. We don't find out enough about the individual people to understand what would push them to make such poor decisions, nor enough to really feel sympathy for them. Though The Bling Ring is admirably close to its source material, its lack of emotion or editorializing created a film that is beautiful, but also boring and a bit empty. Perhaps this might have been Coppola's point all along — to show an exclusive world that many aspire to join and how insubstantial and dull it all really is.
*
If you hated to love The Bling Ring, let us know. It is nominated for in The 2014 Literary Fauxscars for "Best 'Guilty Pleasure' Adaptation."  If you think it should take home the award, share your opinions in the comments section or on Facebook and Twitter. #Fauxscars