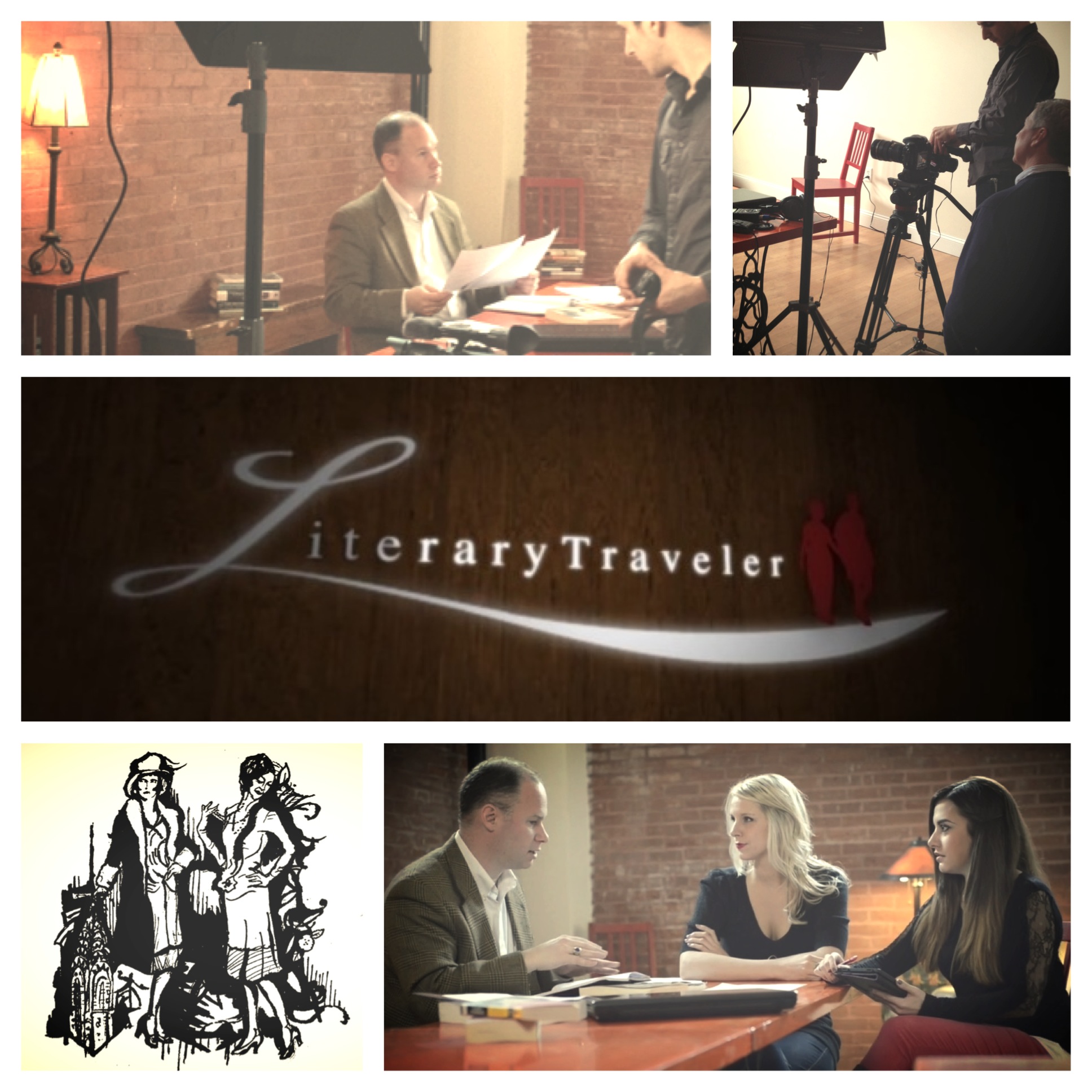 It seems like The Great Gatsby is everywhere you look these days.  Baz Luhrmann's film adaptation has brought F. Scott Fitzgerald's masterpiece to the mainstream once again and we are psyched to see Gatsby fever take hold.  While our Kickstarter project is coinciding with the release of the film, our project has been in the works for some time.  Our conception for a television series based on Literary Traveler's website is much bigger than one book or one author alone.  We are starting with The Great Gatsby because it is one of the best, what has often been called "the great American novel."  What better place to start our literary exploration than at the top?
We want to get inside the novel, explore the places important to the novel and important to Fitzgerald.  From Long Island to Louisville, New York City and Minnesota, we want to pay homage to Fitzgerald and take viewers on a tour of the places that influenced him both personally and professionally.  We will talk to experts, do our own investigating, and explore the highlights of each destination so that others can ultimately emulate our experience, or tailor-make their own.
The Great Gatsby serves as an entryway into this literary travel experience, but once the door is open it will provide an unending amount of possibilities. Each episode of Literary Traveler will be unique, taking viewers to different locations, viewing destinations through the lens of different authors and texts.  View the California coast from Jack Kerouac's rearview mirror one week, see New Orleans from Tennessee William's streetcar the next, and round out your month by exploring Maine through the work of Stephen King. The possibilities are endless and exciting.
Literary Traveler has been telling these fascinating stories online since 1998 and, with your help, we look forward to bringing our passion for literary travel to television.
We have done small-scale video projects in the past, exploring a variety of literary locals, from Thoreau's Walden Pond to Ernest Hemingway's Key West.  Check out these past excursions on our YouTube channel and please support us on Kickstarter.
We are so grateful and thankful to all of our generous backers during our first week. We appreciate every contribution and all of the efforts made by our supporters to spread awareness for our project. This week we are making a push to get some more press and additional visibility for the project, but we could use your help.
If you are interested in this project, but are unable to donate, there are plenty of ways to get involved.  Please help create visibility for this project by sharing it through personal connections or social media.  We are also looking for any press opportunities that could help us get the word out there to others as excited by literature and travel as we are.