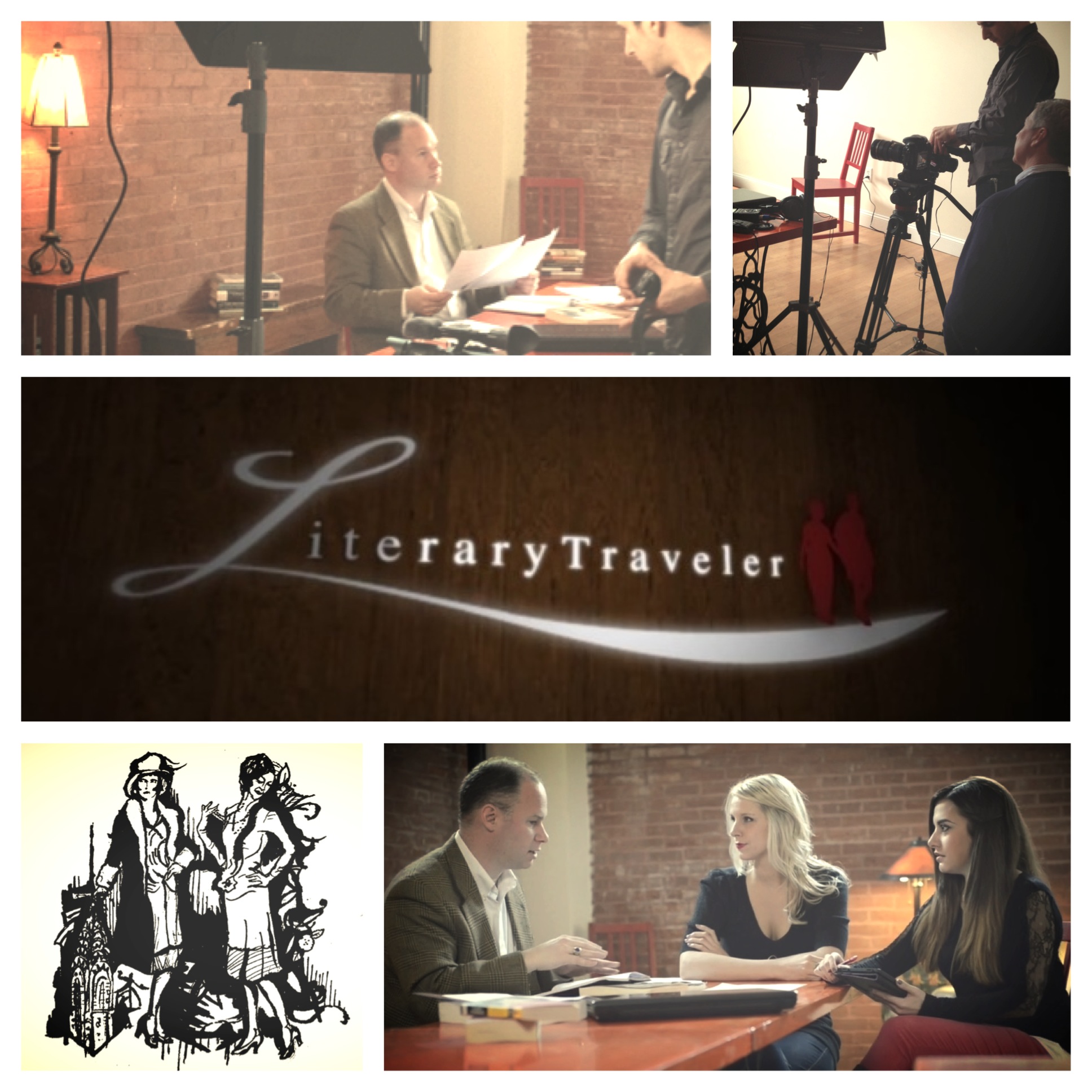 We wanted to thank you for supporting Literary Traveler's Kickstarter. Unfortunately we did not meet our short-term goal of raising $12,000.
But using Kickstarter as a way to launch our funding drive for the television series has been a success. Through the Kickstarter community, our campaign for the Literary Traveler television series has enabled us to reach out to funders, partners, and supporters and move our project forward towards our goal of a fully-funded series.
Kickstarter was phase one of our funding drive, and our fundraising efforts will continue over the summer as we continue to work with individual donors while we research and shoot additional locations for the pilot. For Literary Traveler it will be the "Summer of Gatsby," as we continue to explore where Fitzgerald roamed and found inspiration for The Great Gatsby.
Here's how you can help. Please continue to tell your friends about the project, submit your ideas for additional episodes and get involved! In order to hold on to our Kickstarter funds we need anyone who has already supported to re-donate here. If you didn't donate to the Kickstarter, with the thought that you would give at the end, once we were close to our goal, we will be able to keep and use all funds donated directly through our website.
We're asking you to stay with our fundraising effort for the long haul – If you subscribe to Literary Traveler or follow us on Facebook and Twitter, you'll receive updates about the project. If you are just finding us now, please visit our website, check out our Kickstarter page, and take a look at our new fundraising page to see how you can donate to this exciting project.
As anyone who has taken on a project of this scope surely knows, it's an exciting learning curve. What it boils down to is this: we have too many ideas to stop now.  There is plenty of great stuff on the brew – from exploring the origins of Gatsby this summer to the chance for readers to get personally involved with upcoming episodes.  Stay tuned for more!
We are so grateful for all your support!
Sincerely, Francis & the Literary Traveler Team