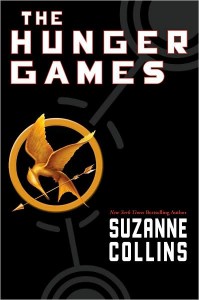 I will clear the air right away and say, I was a fan of Twilight.  It seems that this question has been on the tip of bibliophilic tongues everywhere and a pro-vampire stance confessed to the wrong person will have you ostracized to a community of lowbrow lepers doomed to wander the colony with a scarlet V on your chest.  Many a debate has been had amongst readers over the merits of these now iconic young adult novels.  Are they literary? Are they well-written?  I typically shy away from this line of questioning the same way I shy away from talking politics or religion on a first date.  Nothing good can come from it.  Maybe they aren't literary, but they are addictive and a fine guilty pleasure.  Actually, my only problem with the series is its protagonist Bella. A hormonal teenage girl mooning over the emotionally unavailable bad boy is nothing new to literature, film, or life for that matter, but to have said character mope about for the span of an entire novel, acquiesce to Edward's every overbearing whim and ultimately sacrifice her human life to be more compatible with him? As a role model for the novels' target audience, Bella is lacking in a seriously unhealthy way.  Regardless to say, I was "Team Jacob" and doomed to be disappointed.
Despite my obvious bitterness over the outcome of the series, however, there were more important things at stake. If Twilight was to be indicative of today's youth, I felt that we were certainly in trouble. How do we reconcile a world where girls look up to a character like Bella, who spends most of New Moon despondent, only prying herself away from her armchair to attempt personal injury in hopes that she might glimpse a hallucination of Edward?  My friends, don't fret, the future of female empowerment in not doomed. It can be found in a dark corner of a distant post-apocalyptic universe. Enter Katniss Everdeen.
Katniss is powerful, responsible, knows her way around a bow and arrow, and doesn't need protection from either of the strapping gentlemen who make up her very own Twilight-esque love triangle.  The difference between the two young women: Katniss doesn't really care about hers.  Not initially, anyway.  She has bigger things to do, like save her sister…and save the world.
Suzanne Collins' novel is set in a dystopic future where the United States has become the twelve districts of Panem.  There were originally thirteen, but a failed mutiny left District 13 to serve as a cautionary tale to those remaining.  As a punishment and reminder, each year the districts must send two children to "The Hunger Games" – a Survivor type reality show where only one victor comes out alive.  While the subject matter is disturbing, the story quickly grabs hold of readers.  It is almost impossible to stop reading until you have gone straight through to the end of the third book.  And despite its morbid undertones, it presents a powerful story of hope.  As the evil President Snow states in the filmic version: "Hope, it is the only thing stronger than fear. A little hope is effective, a lot of hope is dangerous. A spark is fine, as long as it's contained."  The viewers quickly learn, as does the villainous Snow, that Katniss' fire cannot be contained.
Her male counterpart in the Hunger Games, and one third of the aforementioned love triangle, is Peeta Mellark. I loved the character of Peeta for every reason I loved Jacob, and every reason I couldn't stand Edward.  Peeta might not sparkle, but he also won't climb through your bedroom window and hover over you while you sleep.  He compliments Katniss in the best ways, and their relationship is one of genuine adoration and respect; it's believable, real, and something we can all aspire to, whether we are 15 or 65.
For these reasons and more, I was ecstatic to find out a movie was being made based on the books. While adaptations can cause the original material to get lost in translation, this was not the case for The Hunger Games.  This book, full of eerie landscapes, futuristic inhabitants, and an arena where no one is safe, was begging to be adapted for the screen.  Between the elaborate costumes and the incredible settings, the faultless casting was the cherry on the sundae.  Jennifer Lawrence easily slides into the role of Katniss, a strong, capable character whose healthy body is a refreshing alternative to the stick-thin waif.  (Bella, just because Edward can't eat food, doesn't mean you shouldn't).  The role of Peeta seems as though it was written especially for Josh Hutcherson; his flawless blend of self-deprecating humor, charm, and authenticity is unparalleled.  But the absolute scene-stealer of the movie has to be the unexpected, yet perfectly executed performance, of Woody Harrelson as Haymitch Abernathy, the alcoholic former Hunger Games victor-turned-mentor.  Elizabeth Banks, Donald Sutherland, and Stanley Tucci round out an ensemble cast that cannot be beat.
I recommend the books to anyone with a taste for well-written YA Fiction—I recommend the film to anyone, period.  There isn't much from the book left on the cutting room floor, and the plot is easy to follow without any prior knowledge of it.  Male, female, teen or adult, The Hunger Games has something for everyone and will surely provoke discussion about our culture's disturbing fascination with reality television, among other topics usually reserved for the second date.
As we begin to choose nominees for our 2013 Fauxscars, I say to The Hunger Games: "May the odds be ever in your favor!"
Post originally published here on the Literary Traveler website, in the Books section.