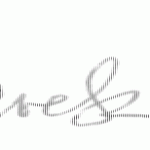 Just this past week, Nobel laureate Derek Walcott won Britain's most prestigious award for poetry, the TS Eliot prize.  He won for his poetry collection White Egrets, which meditates on aging and dying.
White Egrets was published after Walcott suffered from allegations that he sexually harassed two female students at Harvard University.  One of the students alleges that Walcott said, "Imagine me making love to you.  What would I do?" (The Independent).  Walcott says he was a victim of a smear campaign because, at the time, he was up for the highly regarded Oxford Professor of Poetry at Oxford University.  He eventually dropped out of the race.
Walcott hails from the Caribbean, from the island of St. Lucia, the setting for White Egrets.  The poet chose to celebrate his 81st birthday on St. Lucia, instead of traveling to London to accept his award.  In Walcott's absence, Anne Stevenson, a judge for the TS Eliot prize, described his collection as a, "moving, risk-taking and technically flawless book by a great poet" (The Independent).
To continue this celebration, please enjoy our LT article entitled The Helen of the West Indies: Derek Walcott's St. Lucia.